HOME : : ABOUT : : MUSIC : : MAILING LIST : : CONTACT
HOW did I START CREATING SOUNDSCAPES AND FILM SCORES?
My name is Joeseph Simon and Lure of the Unknown is my music project. I create music for you your imagination, a theater for your mind, and a soundscape for escape.

I have been fortunate enough to have music play an important part in my life. Including curating a lot of concerts and being a graphic designer for a music manufacturer, I have managed a number of bands and interviewed a lot of bands for various forms of media. I've even released music from really cool musicians, worked in record stores, been a DJ among other things. Aside from jamming with friends and home recordings, it's hard to believe that until Lure of the Unknown, I had not formed a music project.
A number of people and events helped bring Lure of the Unknown to reality. I'd like to mention them and thank them here:
ROBERT C. BANK'S DEDICATION TO THE AESTHETICS OF FILM INSPIRED ME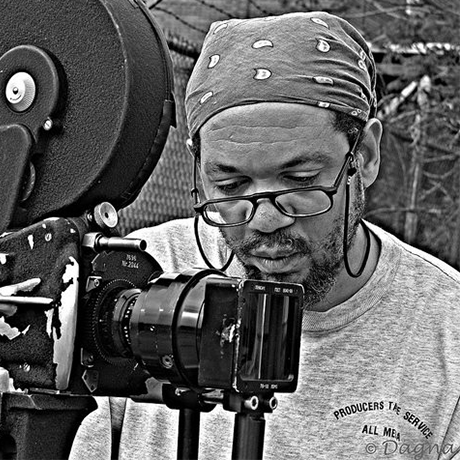 Watching the internationally known independent filmmaker Robert Banks self-finance the majority of his great films and seeing the dedication that Rob puts into every aspect of each film helped me re-evaluate what I wanted to do with my music while encouraging my enthusiasm for film scores and soundtracks.
Robert and I worked periodically on a variety of creative adventures throughout the decades. Each time is a learning experience.
For example, Robert helped me with my first music festival, the Without Fear Concert Series. He's is also a musician. You can hear a track from Robert's Planet on the Prowl on the Hungarian "Specimen" compilation that I curated.
Robert and I also recorded unreleased material that may see the light of day in the future.
WITHOUT FEAR RECORDINGS ENABLED ME TO WORK WITH GRAMMY-WINNING PERFORMERS AND WORLD-RENOWNED COMPOSERS
I turned the Without Fear Concert Series into Without Fear Recordings. It was my honor to released music from Halim El-Dabh, the Billy Tipton Memorial Saxophone Quartet, Pointless Orchestra, and others. When handling music created by Grammy-winning talents and world-renown composers, you learn quite a lot!
PLAYING THE THEREMIN FOR DAVID GREATHOUSE
David Greathouse (known for being on the Face-Off TV show and for his well-crafted makeup and special effects for many Hollywood films.) dropped by one day and recorded both of us performing on my theremin for a haunted house documentary that he was making. The experience drew me closer to being interested in creating soundscapes and film scores.
CURATING THE EXPERIMENTAL FLOPPY DISKETTE FOR HUNGARIAN LABEL FLOPPY KICK

I curated a compilation for a record label from Hungary, Floppy Kick. This label was pretty different in that it releases music on a floppy diskette. I invited a wide variety of experimental bands from Northeast Ohio to be part of it. 15 total bands including mine. Eternal Scream Trapped in a Grain of Sand was the title of my track and that track was the debut of Lure of the Unknown.
SILBER MEDIA'S INVITation LEADS TO A EP OF CONSTRAINED MUSIC WITH MOTORIK & TRIBAL BEATS ON AMBIENT & ELECTRO-ACOUSTIC MUSIC.
Brian John Mitchell, who runs Silber Media, heard my track on Specimen and invited me to take part in 5in5, a long-running series that Brian releases through Silber. 5in5 is where musicians are invited to release five songs that all together total five minutes. I decided to take that challenge one step further. Each track title is a microstory (a story told in 6 words) and each track is also a score for that microstory. That release, Day of Endings, became Lure of the Unknown's first EP.
WORKING WITH MIKE TEXTBEAK TRANSLATES INTO BEING TRUE TO YOUR MUSIC
In addition to the Without Fear Concert Series, I also co-curated Decay in Response music series.Decay was a collaborative promotion with Mike Textbeak. I learned a lot working with Mike. The value of being true to your music is one of many things learned.
Textbeak released his Cleopatra debut album "Sick for Songs A Season Eats"  featuring John Fryer,  Mark Stewart (The Pop Group / The Maffia), Janine Rainforth (Maximum Joy), Peter Hope (Hoodoo Talk), Yvette Winkler (Vaselyne), Searmanus, Bestial Mouths, Tim Smith (Man 009 / Lestat), Android (Missile Command), Cyanotic, Gwen Thomas and others.
The last track is called The (W)hole. This track features guests Jeff Central (10-Speed Guillotine) with Robert Disaro and Lure of the Unknown sharing vocal manipulations.

DARK ELECTRONICS MUSICIAN SEAN HøLT OUTDOORS INSPIRATIONS RESONATES WITH LURE OF THE UNKNOWN

Sean Hølt's 13th release, "Mastic Woods"  featuring five tracks, two ('Rust' and 'Soil') of which were created in collaboration with Lure of the Unknown.
Dark foreboding electronics for your already hesitant dusk walk because YOU can't resist going into the unknown!  Sean has been creating engaging analog drone and mayhem while building his arsenal of music weaponry and audio tactics for many years now. Sean's adventurous outdoors spirit is married to the spirit found in his music.
WHAT DO YOU DO TO FOLLOW WORKING WITH BOTH TEXTBEAK AND SEAN HøLT INDIVIDUALLY? YOU FORM A NEW PROJECT CALLED VERNACTEN FEATURING ALL THREE OF US!
Our first track is 'Dreaming.' You can hear it towards the end of this exclusive mix from Textbeak for Osaka, Japan's (K)ollaps. Expect more in the future.
The (W)hole is remixed by morgve and included in Cleopatra remix release
Cleopatra released a remix of Textbeaks debut album "Sick Songs A Seasons Eats" I contributed to The (W)hole with additional guests Disaro and Jeff Chenault.  It's interesting to hear the different the perspective from MORGVE's remix.  
HOME : : ABOUT : : MUSIC : : MAILING LIST : : CONTACT
---
MEMBER: ASCAP, SONGTRUST, DISTROKID
---
DO YOU HAVE FILM IN NEED OF A SCORE, INTERESTED IN INTERVIEWING ME, REVIEWING MY MUSIC, OR DO YOU HAVE AN INTERESTING COMPILATION, CURATION, OR CHALLENGE THAT YOU ARE WORKING ON? CONTACT ME AND LET'S TALK!