HOME : : ABOUT : : MUSIC : : NEWS : : MAILING LIST : : CONTACT
My name is Joeseph Simon and Lure of the Unknown is my music project. I create music for you to imagine to and theater for your mind and ear to escape to. My goal is to interact with your imagination and other senses.
I have been fortunate enough to have music play an important part in my life.
I have curated lots of concerts. I am a graphic designer for A to Z Audio Services, Inc (a music manufacturer). I have managed a number of bands and interviewed many more bands for various forms of media. I've even released music from really cool musicians, worked in record stores, been a DJ among other things. It's hard to believe that I have not formed a music project.
That is not to say that I haven't created music in the past. I have! But outside of jamming with friends and various home recordings, life often got in the way. Doing all these other music related activities along with other creative adventures delayed many different plans. Now, everything changes. A number of people and events helped with that change: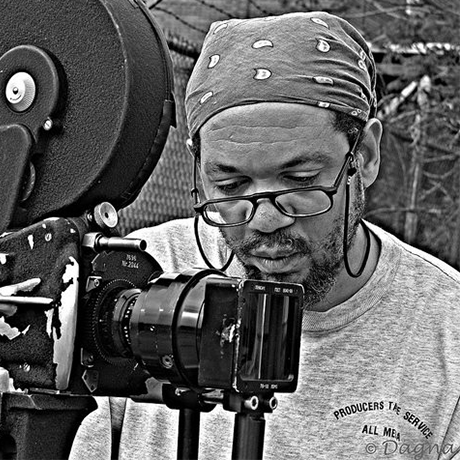 Robert Banks, Jr., the internationally known underground filmmaker and I are friends. Rob helped with one of my first music festivals (the Without Fear Concert Series) and the two of us have jammed together. Watching Robert self-finance the majority of his great films and seeing the dedication he puts into every aspect of each film, including the films sound, helped me re-evaluate what I wanted to do with my music while encouraging my enthusiasm for film scores and soundtracks.
I would also be fortunate enough to turn the series into Without Fear Recordings where I released music from Halim El Dabh, the Billy Tipton Memorial Saxophone Quartet, Pointless Orchestra, and others. When handling music created by Grammy winning talents and world renown composers, you learn quite a lot!
I would later meet David Greathouse (who is known for being on Face Off TV show and his well crafted make up and special effects for many Hollywood films.). David dropped by one day and we recorded both of us performing on my theremin for a haunted house documentary he was making. I have yet to see the documentary to see if my sounds were used, but it did draw me closer to being interested in creating soundscapes and film scores.

I created an compilation for a record label from Hungary, Floppy Kick. This label was pretty different in that it releases music on floppy diskette. I invited a wide variety of experimental bands from the Cleveland area to be part of it. It includes a track by Robert Banks and another from my friend Tim Smith who composes film scores himself. This release was titled Specimen. Including Robert under the name Planet on the Prowl, Tim under the name Man-009, thirteen other bands were on the compilation. One of those bands was Lure of the Unknown.
Brian John Mitchell, who runs Silber Music heard my track on Specimen and invited me to taking part in 5in5, a long running series that Brian releases through Silber. 5in5 is where musicians are invited to release five songs that all together total five minutes. I decided to take that challenge one step further. Each track title is a microstory (a story told in 6 words) and each track itself was a score for that microstory. That release, Day of Endings, became Lure of the Unknowns first EP.
In addition to the Without Fear Concert Series, I also co-curated Decay in Response with Mike Textbeak. Much like Without Fear, we would bring in bands to Cleveland from the local, regional, national and international music scene. Much like working with Robert Banks, I learned a lot working with Mike. The value of being true to your music being one of many.
Textbeak. in late 2018. would release his Cleopatra debut album "Sick for Songs A Season Eats". That release features producer John Fryer ( who also performs on the release) along with guest musicians Mark Stewart (The Pop Group / The Maffia), Janine Rainforth (Maxinum Joy), Peter Hope (Hoodoo Talk), Yvette Winkler (Vaselyne), Searmanus, Bestial Mouths, Tim Smith (Man 009 / Lestat), Android (Missile Command), Cyanotic, Gwen Thomas and others.
In fact the last track is called The (W)hole and features guests Jeff Central (10-Speed Guillotine) with Robert Disaro and myself sharing vocal, lyrics and vocal manipulations.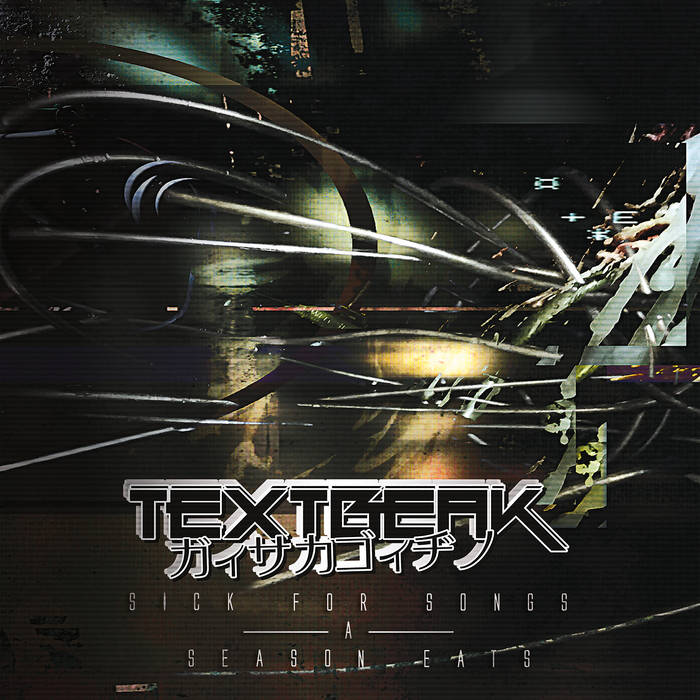 My guest spot on Textbeaks release and Day of Endings Day of Endings would find it way another person ears. That person is making a film and I will be creating the score. That, a follow up to Day of Endings and more can be expected in 2019.

To Be Continued!

HOME : : ABOUT : : MUSIC : : NEWS : : MAILING LIST : : CONTACT
---
MEMBER: ASCAP, SONGTRUST, DISTROKID
---
DO YOU HAVE FILM IN NEED OF A SCORE, INTERESTED IN INTERVIEWING ME, REVIEWING MY MUSIC, OR DO YOU HAVE AN INTERESTING COMPILATION, CURATION OR CHALLENGE THAT YOU ARE WORKING ON? CONTACT ME AND LETS TALK!